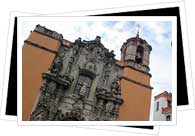 1. Architecture
Thanks to the lucrative mines surrounding the city, Guanajuato quickly made the leap from simple miners' encampments to one of Mexico's most beautiful cityscapes. Wealthy silver barons oversaw the construction of a pastel-colored sea of colonial churches, homes and buildings. In fact, the impeccably preserved architecture gracing the cobblestone streets and plazas earned Guanajuato status as a UNESCO World Heritage City- come see it for yourself! Learn more: Spanish Colonial Architecture.
2. Mummies
Mexico's fascination with death is taken to a new level with Guanajuato's popular - albeit quite macabre - Mummy Museum. Discovered by mistake when corpses were disinterred from the overcrowded public cemetery to make room for more, over 100 mummies are now on display, complete with clothes and facial expressions. Learn more: Guanajuato Mummy Museum.
3. Atmosphere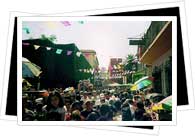 While practically a museum of colonial architecure, Guanajuato is far from an old, sleepy city. The 20,000-strong student population of the notable University of Guanajuato keeps things young, hip and vibrant and have played a major role in the establishment of the city's eclectic bars, "cool" hangouts and diverse cultural scene.
4. History
When miners dreamed of what might lay within Guanajuato's rugged landscape, they struck gold- well, silver really - and became the wealthy silver capital of Mexico. It went on to play an influential part in Mexican economy, politics, culture and history; in fact, Mexico's quest for independence began right here in Guanajuato with the legendary capture of the Alhóndiga from the Spanish. Learn more: History of Guanajuato.
5. Pedestrianization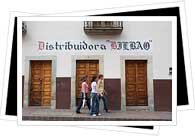 When the decision was made to divert the river that flowed beneath Guanajuato, a system of cavernous underground tunnels was left empty and unused; that is, until they were paved, lit and converted into underground roadways! The bulk of Guanajuato's traffic moves beneath the city, leaving the picturesque cobblestone streets wide open for strolling and window-shopping.
6. Callejón del Beso
In a city composed of narrow alleys, the Callejón del Beso - or Alley of the Kiss - is the star of the show. Named because the buildings facing each other are so close together that lovers on opposing balconies can kiss, there is even a local legend that tells the tragic tale of Guanajuato's own duo of star-crossed lovers.
7. Diego Rivera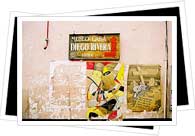 Art enthusiasts will be in their glory in culture-soaked Guanajuato. Along with fantastic art museums and private galleries, Guanajuato fully celebrates its role as artist Diego Rivera's birthplace. Known both for his dramatic relationship with artist Frida Kahlo and for his stunning public murals of colossal proportions, Mexico's most famous artist's former home has been converted into a museum. Learn more: Diego Rivera.
8. International Cervantino Festival
What began as simple University performances of Cervantes' short "entremeses" snowballed into what is now Latin America's largest arts and culture festival. For nearly three weeks each October, every nook and cranny of Guanajuato takes on new life as the backdrops for all sorts of performances, exhibits, concerts and much more! Learn more: International Cervantino Festival.
9. Parks & Plazas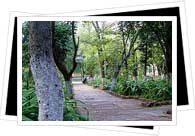 From leafty parks to quiet nooks, bustling plazas and pristine gardens, there's no shortage of places to kick back and revel in Guanajuato's alluring vibe. Learn more: Guanajuato Plazas, Parks & Gardens.
10. Shopping
You can spend hours in Guanajuato window-shopping, poking through flea markets and perusing shops for all sorts of traditional handicrafts and products. Learn more: Shopping in Guanajuato.